Silver plated Jewish Menorah 7 Branch Star of David
00075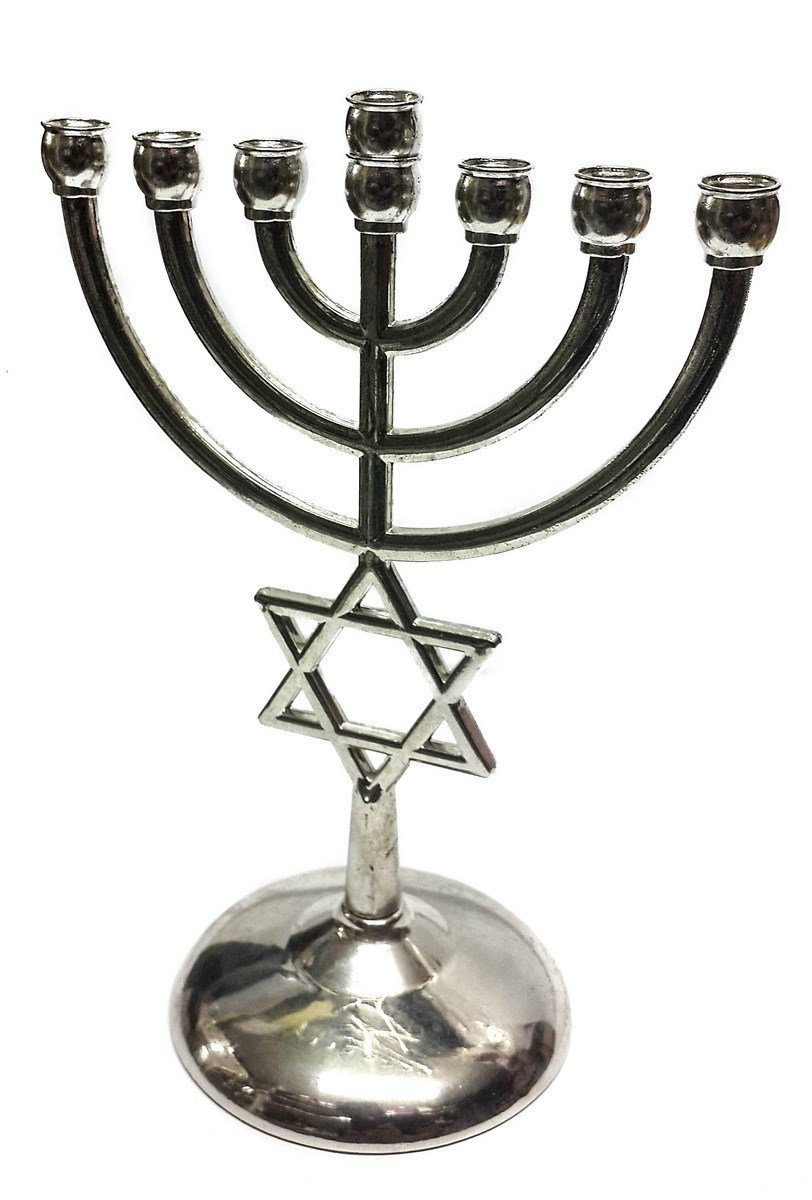 High quality silver art.
The traditional seven-branched Menorah was used for Jewish religious ceremonies. The shape of the menorah resembles a tree with branches, so it is often associated with the Tree of Life.
Beautifully silver plated Menorah featuring a Star of David in the center and gold plated candle cups.
Size: 7 inches / 17 cm high approx.