Royal blue and Gold New Convenant Messianic Tallit Prayer Shawl with Matching bag by Star Gifts TM
00019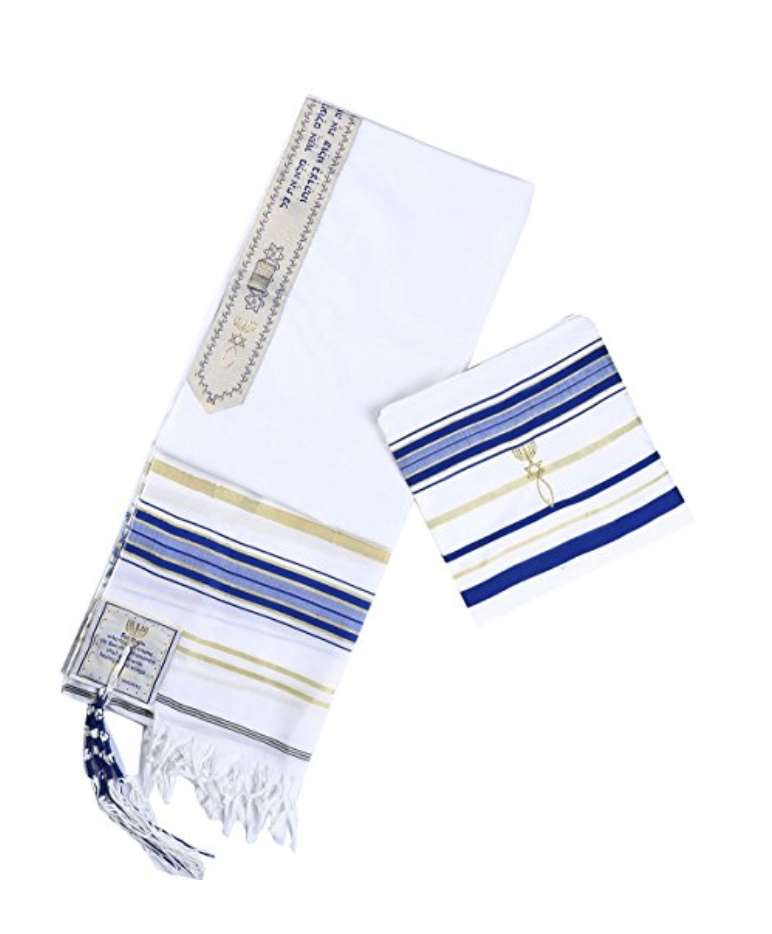 22" wide

This Beautiful Messianic Tallit Prayer Shawl is 73" long and 22" wide.

Comes in a beautiful matching bag with zipper from the same material and design.

All corners contain the white and blue thread. Prayers placed on the four corners In are in English.

Originally the tallit was a four-cornered outer garment to which were attached the fringes, or tzitzit. Though the wearing of the tallit has its basis in Old Testament Scripture, the word itself is not found in the Bible. The tzitzit (tassels),ying, "Speak to the children of Israel: Tell them to make tassels on the corners of their garmehowever, are: Again the LORD spoke to Moses sants throughout their generations, and to put a blue thread in the tassels of the corners. Numbers 15:38

Each Tallit comes with 'The Believers Guide in Using the Tallit'.