Olive Wood Handheld Clinging Cross (Handmade In Bethlehem)
00026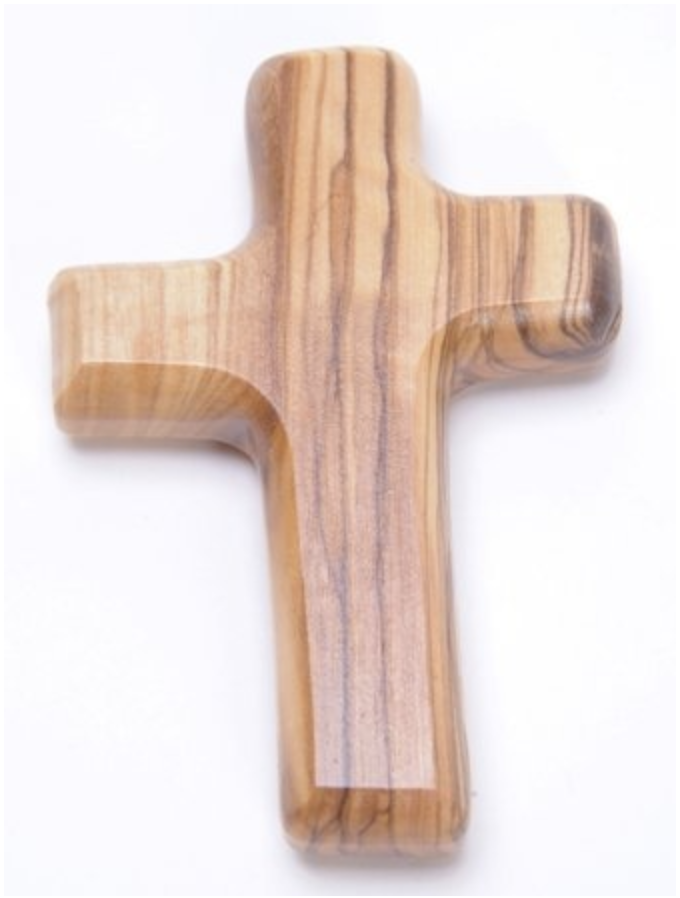 HANDHELD CROSS, PERFECT FOR HOLDING IN HAND: All the crosses are handmade in Bethlehem close to Jesus' birth site. This Clinging cross comes in perfect size for holding in hand. Dimensions: 4x2.5 inches

HANDMADE IN BETHLEHEM: Manufactured in Bethlehem at a site close to Jesus' birth place. Made with olive wood from the Galilee region, home of Jesus for many years. The Olive tree is also called "The Sacred Tree", "The Peace Tree", "The Tree of Light" and "The Tree of Legends".

MADE WITH OLIVE WOOD WITHOUT HURTING THE TREE: Crosses are hand carved from the trimmings of the olive trees. Trimming of the trees is an essential process for the healthier growth of the trees. No tree is damaged or destroyed in this process.

PERFECT FOR GIFTING AND COMFORTING: Great comfort gift for cancer patients or anybody who wants Jesus to stand by his or her life journey.
Brand:
Bethlehem, Holy Land