Olive Wood Cross Our Father in Heaven Prayer Home Protection English Holy Land
00027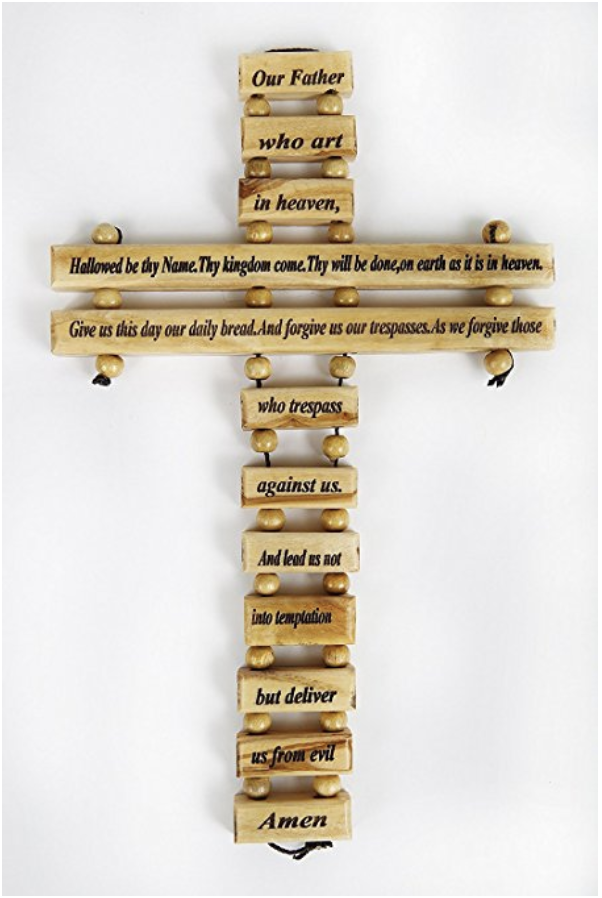 Our Father Prayer Made from Olive Wood hand carved from the wood of the olive tree, by the Holyland's finest craftsmen.This cross is made from 12 separate strips of wood. Each strip is high quality engraved with the blessing of the Our Father Prayer. Blessed In Nazareth church. For Protection Of Your Home

Size: (H X W) : 22 cm x 14 cm / 8.7" x 5.5"

Most Beautiful & unique items not found in stores, Most of The items Made in Jerusalem and Nazareth (the HOLY LAND) Offering you High Quality Items.

DON'T MISS YOUR CHANCE TO HAVE A SMALL PART OF HOLY LAND IN YOUR HOME!