Alabaster Box 6" with 0.6 oz Spikenard Oil
00050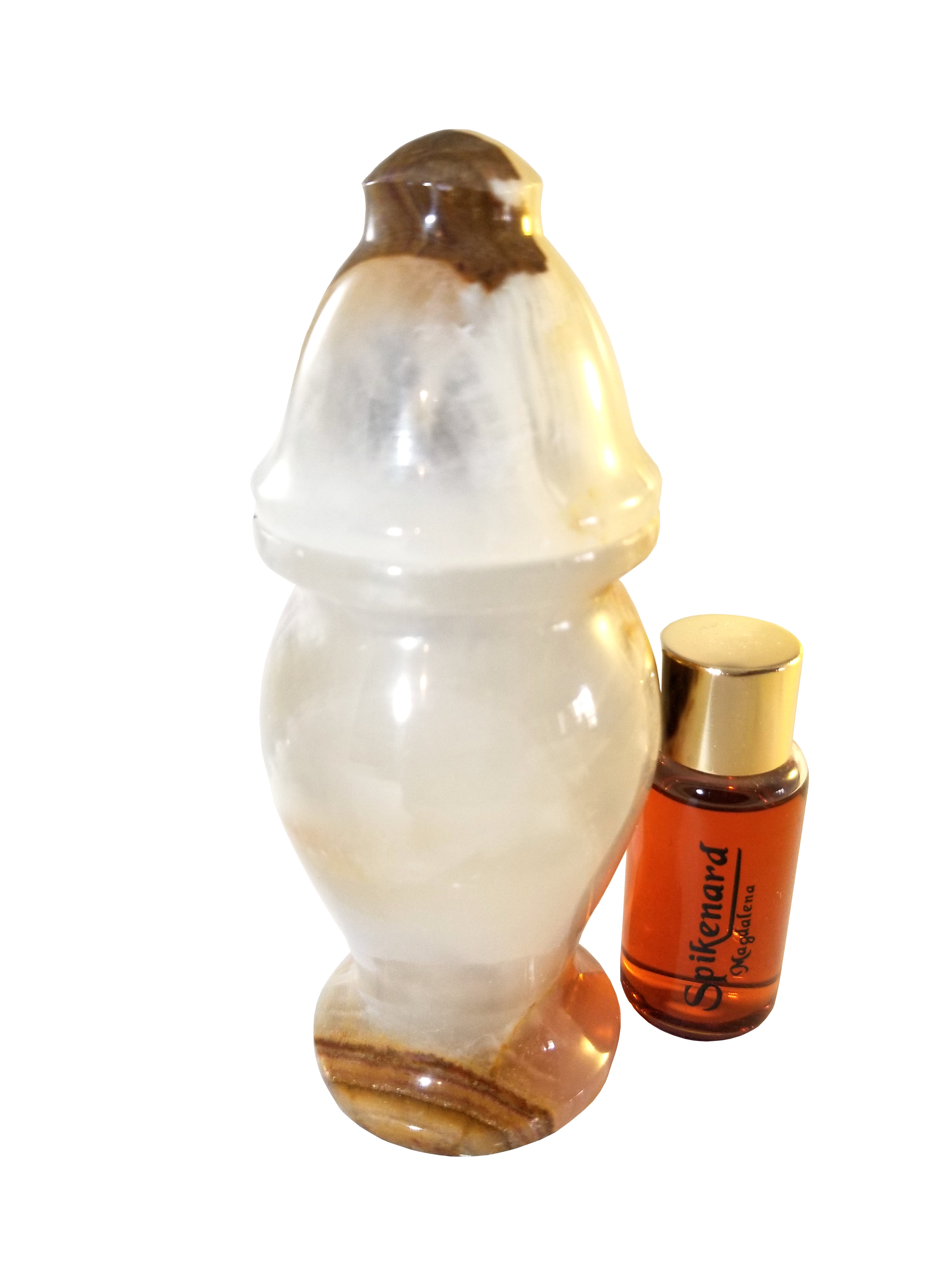 Spikenard Magdalena Perfume is a beautiful and rich perfume with the Biblical plant aroma.
A perfume used in Biblical times, Spikenard is best known for being the perfume that Mary Magdalene used to anoint Jesus. Moisturizing and theraputic body cleanser.
Vessel handcrafted from fine-grained Alabaster stone.
Comes with a Perfume Atomizer spray attachment.